Hands 4K!
A «handy» template for those who like hands
No plugins required!

It comes with lots of tracked hand-footage for your photos or videos. As well as some nice hand clips with different movements – like swipes, wipes, snaps, countdowns, and thumbs up.
The template is modular, therefore customization is very simple! Use any of the pre-made edits (shown in the preview) or build your own version with the modules.Warning: The hand-footage is shot on black. These are not transparent. They use the blending mode «screen» to blend into the background. This has its limitations regarding the background, but you can still play around with blending colors and effects behind/on top. The media-placeholders are also «screened» on top of the hands, but this is something you obviously can change.
The template also has its own «controls» composition where you can customize all colors and strength/visibillity of effects.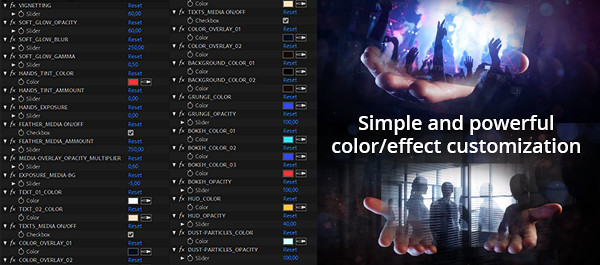 INCLUDED EDITS:

DEMO_01

DEMO_02

IDENT_01

IDENT_02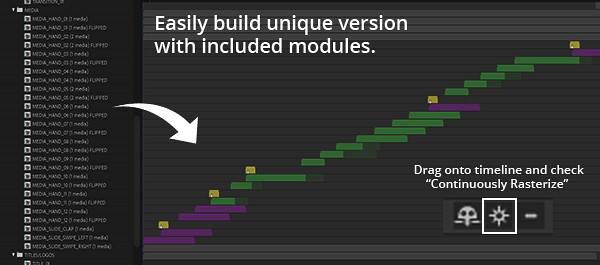 TEMPLATE SPECS: